Code Nation works with industry to develop and deliver courses to address the digital skills gap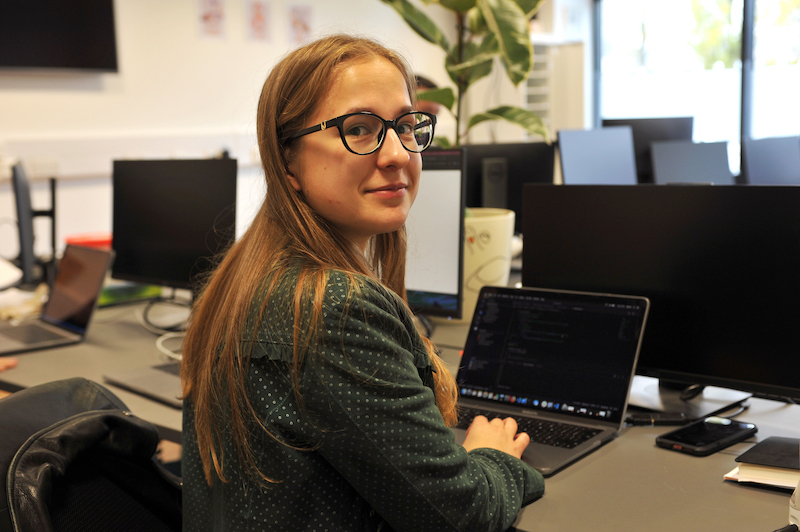 Start your digital journey
Start your digital journey
We believe that a good coder could be anyone. Our courses in coding and augmented reality are designed to support learners to gain the digital skills employers are looking for.
All our courses are created with our extensive employer network and include employability sessions to support you to land that job as a Software Engineer / Developer, Tester or XR Programmer.
We run courses with various pathways to employment. Be Inspired, Explore digital skills, Develop your skills, Master your skills and Excel as a junior software engineer!
Our mission is to help you learn to code for free through various funding routes or scholarships. We also have bursaries and student loan facilities to make our coding bootcamps as accessible as possible.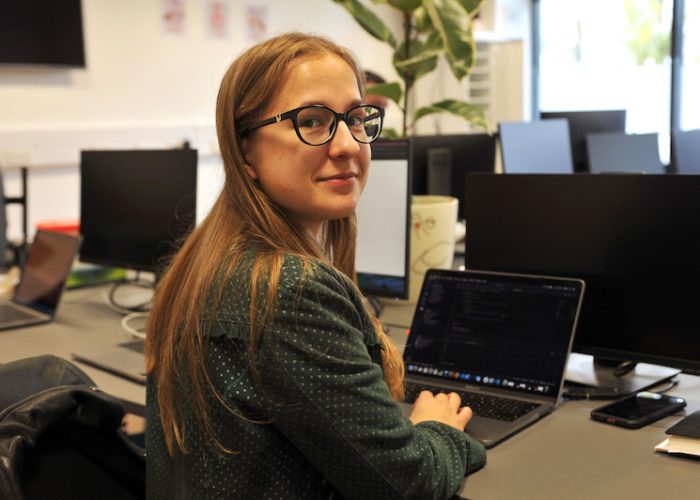 Hire.
You can hire your next generation of work ready coders via our Talent Portal. We have a fantastic diverse range of individuals ready to start!
Grow your teams.
Up-skill and re-skill your existing teams with funded options, including bootcamps with our unique model.
Inspire.
Share your story and inspire the next generation of talent. Deliver an Inspire event for our students at one of our weekly employer speaker slots.
Bespoke.
We can work with you to create a bespoke training programme for your existing or new staff.
Collaborate.
Help shape what we teach! Tell us what's hot and what's not and the skills you want in your tech teams to inform our curriculum.
Our mission
is to help bridge the digital skills gap by remain relevant and current, and we achieve this by focusing on 4 key areas:
Inspiring.
Inspire more people, from all areas and backgrounds, to take that first step into Digital
Accessible.
Our courses will be accessible to all, we will focus on; Affordability – Aim to make our courses free or funded through Government or Employer support or subsidy. Education – Course completion will be achievable for all educational backgrounds. Equipment – We will provide access to the necessary kit to complete the course. Diversity – We will appeal to all genders, race and age.
Personalised.
Your learning, Your way – Learn from home, our campus, our partner organisation or an employer…or a hybrid of them all. You will have an individual learning plan, and we will support you to achieve your pathway to a positive outcome, whether that's employment or further education or learning.
Employment.
We will involve Businesses and Employers in everything we do, from inspiring to co-creating curricula, interviewing and hiring our alumni.
Are you ready to begin your journey into tech?
Level 4: Apprenticeship: Software Developer
New course dates coming soon
New course dates coming soon
Master: Software & Web Development Bootcamp - Part Time
New course dates coming soon
New course dates coming soon
Master: Cyber


New course dates coming soon
We will take you through our Bootcamp courses, the opportunity to hear from a past student on life post-Bootcamp and have your technical questions answered by our instructors.
Every Friday (10am - 2pm)
This is a great way to talk to the admissions and engagement team about anything you might have questions about. 
You can book a slot through by emailing Maddison Griffiths – Lead Admissions Advisor Maddison.Griffiths@wearecodenation.com
More dates coming soon
You can book a talk by emailing our Employability Team.
Frequently Asked Questions.